About ACCPA
Albertans Making Communities Safer Together
Alberta Community Crime Prevention Association was established in 1989 as the Alberta Community Police Advisory Committee by provincial Police Services as a means to discuss mutual crime related issues within communities/police/government. In 1990 it became the Alberta Community Crime Prevention Association (ACCPA).
ACCPA's goal is to ensure safety to Albertans and their communities through education and crime prevention awareness. We do this by:
Acting as the " information hub" of crime prevention initiatives for the province;
Coordinating an Annual Crime Prevention conference with key note speakers and workshops;
Promoting Crime Prevention week;
Coordinating Fraud Prevention Month.
OUR MISSION
Alberta Community Crime Prevention Association promotes the training, education and dissemination of crime prevention related information throughout the Province of Alberta.
JEAN BOTA
President, ACCPA
Jean has been on the ACCPA board since 2015, and is the current chair.
Jean has always been very involved in her community, regardless of where she and her family have lived, thus the reason for entering municipal politics in the fall of 2013. In addition to representing her constituents' she also sits on numerous committees and boards. She feels her rural roots and current role in municipal government are beneficial when it comes to understanding the different issues and concerns many rural communities experience, relating to crime prevention and crime. She campaigned on "safe communities and awareness through collaboration with law enforcement, community groups and citizens. Ensuring communities felt empowered and understand what resources were available to them".
JEAN LOVES THE CHALLENGE OF WORKING WITH PEOPLE AND ASSISTING WITH SOLUTIONS.
Prior to being elected Jean enjoyed a thirty three year career in the banking industry with her last position being a Senior Account Manager. With the death of her husband in 2001; she and her young sons found themselves in a very different world. She retired in 2005 and attended her first university class in the fall of 2006. What began as a history Major made a detour into social sciences; setting her on a life changing path. In 2012, she proudly walked across the University of Calgary stage at her convocation accepting a Bachelor of Arts degree in Sociology/Psychology.
Following graduation, she began facilitating death cafes in Red Deer city and area. In addition to her death cafes she also loves to write and has her own blog www.babyboomer28.com .
Jean was recently been asked to write two articles for a book "Journey's End" which contains articles about death, dying, and end-of-life issues in the content of real-life circumstances. The book is to be viewed from multiple perspectives: personal, professional, and societal as its authors, Julie Nierenberg and Vikki Brewster believe these perspectives provide valuable insights. The book is to be released early 2017.
MARK KAY
Vice President, ACCPA
Mark has been an ACCPA board member since 2013, and currently serves as the Vice President. In his vocation, Mark is the Chair of the Corporate Security Implementation Committee of the Regional Municipality of Wood Buffalo (RMWB), and Security Advisor for the Wood Buffalo Recovery Task Force, where he is responsible for developing and managing security governance, awareness and training, policy and procedures, and security assessments and reviews.
During his eight years with RMWB, Mark has served in a number of management roles, in Municipal Law Enforcement and RCMP Support Services, Community Services, Strategic Planning and the 2015 Western Canada Summer Games. During service as and Municipality's Crime Prevention Community Liaison he introduced a number of community safety initiatives, including RMWB's Crime Prevention and Community Safety Grant program, and the region's first Crime Free Multi-Housing certification.
Prior to joining RMWB, Mark served 20 years with the Royal Canadian Mounted Police in a number of uniformed and plainclothes positions. Mark holds a Bachelor of Environmental Studies (Honours, Urban & Regional Planning), from the University of Waterloo, a Master of Business Administration from Saint Mary's University, and professional designations in security management, and critical infrastructure protection
IN ADDITION TO HIS SERVICE WITH ACCPA, MARK IS PASSIONATE ABOUT MENTORING YOUTH AND DEVELOPING YOUNG LEADERS.
In his spare time, Mark serves as a Civilian Instructor with 2803 Fort McMurray, Royal Canadian Army Cadets. He is also a past committee member of Wood Buffalo's Homelessness Initiatives Strategic Committee, and a past board member of Branch #165, Royal Canadian Legion.
Mark is married to his lovely wife, Suzie, has three wonderful children – Julia, Matthew and Brendan, and one very high maintenance Shih Tzu, Penny.
HOLLY ARTHUR
Secretary, ACCPA
Holly is new to the ACCPA board, joining in July of 2018. Holly has been involved in the Criminal Justice field for 10 years.  After graduating in 2008 from Saint Mary's University with degrees in Criminology and Sociology she knew she wanted a career in corrections and one that would focus on helping others. In addition to her employment, Holly was a volunteer Youth Restorative Justice Facilitator for 6 years before deciding to relocate from Halifax, Nova Scotia to sunny Calgary.
HOLLY HAS BEEN WITH THE ALBERTA SEVENTH STEP SOCIETY FOR 4 YEARS AND CURRENTLY HOLDS A MANAGEMENT POSITION OVERSEEING THEIR FEDERAL HALFWAY HOUSE FOR ADULT MALE OFFENDERS. HOLLY BELIEVES THAT SEVENTH STEP'S MANDATE CLOSELY ALIGNS WITH ACCPA'S VIEWS TO FOCUS IN POSITIVE REINTEGRATION AND COMMUNITY SAFETY. HOLLY IS PASSIONATE AND MOTIVATED TO USE HER VOICE AND LEARNED KNOWLEDGE TO ASSIST THOSE IN NEED.
In addition to working towards a Non-Profit Management Certificate at Mount Royal University, Holly also sits on a National Board for the Seventh Step Society of Canada.  When Holly isn't busy with work or volunteering she loves dirt biking and spending time with her two Great Danes.
SAM KOMOLAFE
Treasurer, ACCPA
Samuel is a qualified professional accountant with CPA designation. A financial analyst with more than 10 years' experience working in different finance units (process improvement project, supply chain finance and financial planning and accounting) of a multinational Fast-Moving Consumer Group. He has a diversified background in IT with bachelor's degree in Computer Science and a certification in Enterprise Resource Planning Financial and Controlling module.
SAMUEL HAS BEEN INVOLVED AS A VOLUNTEER IN LEADERSHIP POSITIONS FOR VARIOUS NON-PROFIT ORGANIZATIONS (OLD STUDENT ASSOCIATION, RESIDENTIAL ASSOCIATION AND COOPERATIVE SOCIETY) IN HIS ORIGINAL HOME OF NIGERIA.
These organizations delivered a number of noteworthy projects (school building renovation, community conflict resolution etc) that impacted positively on the life of people in the environment.
PAULA BENNETT
Director, ACCPA
After spending many years in the oil and gas industry, Paula moved from Calgary back to the Red Deer area where she lives on her husband's family farm.
THE CRIME PROBLEMS THAT ARE NOW IN EXISTENCE SPARKED HER TO BECOME MORE INVOLVED IN CRIME PREVENTION AND EXAMING THE REASONS WHY AND HOW TO PREVENT IT.
Paula is currently enrolled in Athabasca University in the Bachelor of General Studies Program majoring in Criminal Justice. She is also enrolled in the University of Alberta- Alberta Land Use Program. Her end goal is to make a difference in the world we live in.
Paula's previous volunteer experience includes, the start up of the Child Find Office in Red Deer in the 1980's, fundraising for the Alberta Teacher's Association, and more recently sitting on a couple Municipal Boards.
In her spare time Paula enjoys painting on canvas, fibre arts and tending to her many fur-babies.
LINDSAY DANILLER
Director, ACCPA
Lindsay Daniller has been involved in a variety of community building work in her original home of South Africa and adopted home of Edmonton. In addition to being a seasoned consultant and facilitator with public, private and community organizations, she has been in a variety of leadership positions in organizations in both countries.
This includes a position of Senior Manager of the Tourism Enterprise Partnership in South Africa, where she played a central role whose mandate is to create business, development and transformational opportunities for international tourism, the legacy project for 2010 World Cup™ and opportunities for those who were previously marginalized under apartheid. In Canada, she was Vice President (Communication), Economic Development Edmonton, where working with the business community she helped develop stronger networks and opportunities for Edmonton nationally and internationally.
OVER THE PAST FIVE YEARS AND AS A MEMBER OF THE REACH EDMONTON LEADERSHIP TEAM, LINDSAY IS THE DIRECTOR OF COMMUNITY INITIATIVES AND STRATEGIC DEVELOPMENT.
REACH Edmonton Council for Safe Communities aims to catalyze and support community action to make Edmonton a safer city. REACH brings together diverse people and organizations to create the conditions for communication and successful collaboration.
In 2014 Lindsay became a Thought Leader with the Tamarack Institute and feels privileged to have been invited to share her insights on community engagement and development at Tamarack and FSG conferences and workshops. In addition, she was recently invited to join the Alberta Community Crime Prevention Association Board of Directors.
Working with community, partners and police on new approaches to the complex challenges of prevention and community safety is key to the success of initiatives such as 24/7, REACH Immigrant and Refugee Initiative, REACH Aboriginal and Leadership initiative, WrapED (empowering youth to say no to gangs) and out of school time partnerships. Collective impact and community development are passions for Lindsay, as collectively they tackle complex social issues and she knows that you need true resilience to be that backbone in the community.
ORREN FORD
Director, ACCPA
Raised in Peace River, community is always something Orren Ford has placed first. As a second-term Town Councillor, Ford has helped to guide municipal decision-making over the last five years. Through that role he has taken on leadership in public and community safety.
As a councillor he has worked as a member of the Community Safety Advisory Committee, and the RCMP Advisory Committee. While on those committees he has helped to spearhead several initiatives such as, the Safe Summer Strategies, an advertising campaign that encourages youth to make safe choices throughout the summer, as well as, an annual positive ticket campaign that rewards those doing good in the community.
ORREN HAS ALSO BEEN A BIG PROPONENT OF CRIME PREVENTION THROUGH ENVIRONMENTAL DESIGN (CPTED) HELPING TO ENSURE COUNCIL AND THE MUNICIPALITY CONSIDER CPTED CONCEPTS WHENEVER POSSIBLE.
In addition to his role on Council Ford has been an active community member. He has been an active member of the fire department for 23 years. He is also been involved in youth sports for more than 18 years as a coach, mentor and referee.
CHRIS FRANSSEN
Director, ACCPA
Chris has a B.Comm in Finance and a JD focusing on Commercial Law. He has worked as a Business Analyst for the past 5 years,
CHRIS HAS WORKED AS A LEADER IN THE NOT FOR PROFIT SECTOR IN CALGARY AND ABROAD.
In his most recent role Chris was the Managing Director of the Melbourne Space Program, a organization creating space technologies in Australia. He has also been involved in a number of small, successful entrepreneurial opportunities both locally and abroad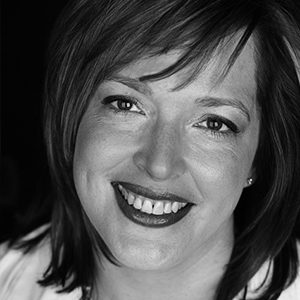 CHRISTY MORIN
Director, ACCPA
Christy is the founder and Executive Director of the grassroots community arts organization "Arts on the Ave"—a charity that is focused on the revitalization of Alberta Avenue. Under her leadership the organization has grown to produce two signature festivals, Kaleido Family Arts Festival and Deep Freeze: A Byzantine Winter Festival, that continue to have a significant impact in the Edmonton Region.
Christy serves on the board of directors for a number of organizations including the Alberta Community Crime Prevention Association, Northlands, and the Alberta Avenue Business Association. She also sits on the City of
Edmonton Canada 150 Celebrations and Events Subcommittee, the Edmonton Festival Consortium, and the Edmonton WinterCity Advisory Council.
As a community leader she was named a Paul Harris Fellow of Rotary International and has received numerous awards and distinctions, including the Harry Hole Community Policing award and the Queen Elizabeth II Diamond Jubilee Medal in 2012.
CHRISTY WAS NAMED A GLOBAL WOMAN OF VISION, AND WAS ONE OF EDMONTON'S TOP 40 UNDER 40 AND ONE OF THE TOP 100 EDMONTON WOMEN IN BUSINESS.
Recent speaking engagements include the Alberta Community Crime Prevention Association Conference (Calgary, 2016), Tamarack: An Institute for Community Engagement (Edmonton, 2016), Capital Region Summit (Edmonton, 2015), Keynote Speaker, Make Something
BRITTANY OUELLETTE
Director, ACCPA (On maternity leave until March 2019)
Brittany Ouellette began with the Tsuut'ina Nation Police Service in 2015, as the first civilian Crime Prevention Coordinator. She currently holds a bachelor's degree in criminal justice with a minor in both women studies and Indigenous studies, while continuing to work on her masters.
BRITTANY HAS A KEEN INTEREST ON THE TOPICS OF ABORIGINAL GANGA AND HUMAN TRAFFICKING.
Brittany is the current driving force behind community programming from the Tsuut'ina Nation Police Service, in which some of her responsibilities include: grant writing and proposals, community programs and initiatives, statistical analysis, qualitative and quantitative research, community relations and agency networking. With a strong commitment to Tsuut'ina Nation, Brittany continues to immerse herself in all aspects of the community and culture, which result in stronger community connections for the police service.
BONNY SWART
Director, ACCPA
Bonnie has lived in Bon Accord, for 7 years. She was asked if she would volunteer with the Sturgeon Rural Crime Watch Association and later became a Zone Director in 2015 for her community. She actually jumped in with both feet and added another community to look after. Bonny loves a challenge and finds this role so rewarding.
IN 2017 SHE WAS VOTES IN AS PRESIDENT OF THE STURGEON RURAL CRIME WATCH ASSOCIATION. WHILE OVERWHELMED AT FIRST, SHE NOW HAS A GREAT BOARD WHICH SHE IS PROUD OF.
bonny has been very active in the events to educate and network with the Town Councils, meeting with the communities, touching base with our RCMP and picking up new partners/ sponsors to join the group or participate with the Association.
Bonny grew up on a farm in Ontario, and had many jobs until she worked with Ontario Provincial Police for 8 years. It was then that she knew she wanted to be a police officer, but unfortunately she did not meet the requirements at that time. She drove a Big Rig for about 17 years and was a 'paid tourist', having the opportunity to see the country side, the United States, and Ice Roads. Now she is back doing what she was meant to do - help fight crime, but with a twist. It is Bonny's belief that we need to look at both sides of the fence and to work together, networking, connecting with our partners, community to educate, be deterrent but most of all, Trust one another to make it work!
CORINNA WILLIAMS
Director, ACCPA
Corinna and her husband moved to the area in 1993 from England where they have raised their two children Matthew and Jasmine and built up their Apiary Business. Corinna recently retired from her 25-year profession as a Registered Massage Therapist. She has served on many boards and committees and always volunteered for activities through her children's schools and sports programs.
CORINNA IS CHAIR OF NORTHERN SUNRISE RURAL CRIME WATCH ASSOCIATION AND A VOLUNTEER FOR THE ST ISIDORE/THREE CREEKS FIRE DEPARTMENT WHERE SHE HAS COMPLETED HER NATIONAL PROFESSIONAL FIREFIGHTER CERTIFICATION AND THE FIRE MEDICAL RESPONDER TRAINING.
Corinna was honoured to be elected for the Three Creeks\Wesley Creek Ward as Councillor for the Northern Sunrise County last year.
DIANNE HALEY
Administrator, ACCPA
Dianne was hired by ACCPA in November 2016 to act as Administrator for the association. Dianne retired from public service in 2011 after 21 years in municipal government followed by 9 years in provincial government. She is currently the President of Haley-Comben Services Inc.
DIANNE HAS VOLUNTEERED FOR CLOSE TO THIRTY YEARS WITH URBAN AND REGIONAL INFORMATION ASSOCIATION, SERVING ON ITS BOARD OF DIRECTORS IN MANY CAPACITIES, AND PARTICIPATING IN MANY OF ITS COMMITTEES.
She is also part of the organizing and planning committee for the GeoAlberta conference – an annual conference focusing on geospatial technologies, their implementation and use in Alberta. She currently serves as the Treasurer and Registrar for that conference.