2020 ACCPA ANNUAL CONFERENCE
Local & International Perspectives In Community Safety & well-Being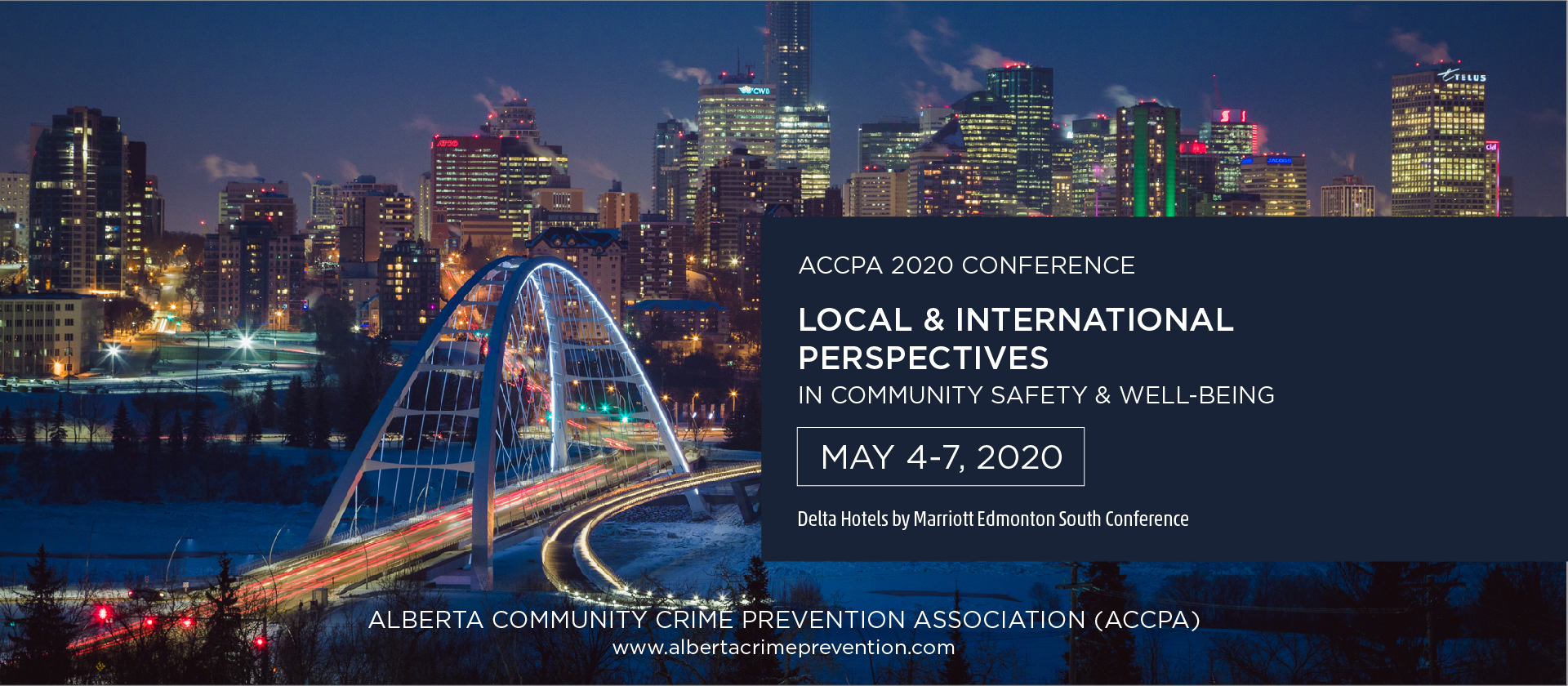 CANCELLATION OF ACCPA 2020 CONFERENCE DUE TO COVID-19
A decision has been made to cancel the 2020 ACCPA Conference in light of the escalating COVID-19 crisis.  All delegates, exhibitors and sponsors will receive full refunds without penalty.  Those that paid fees with a credit card will receive a refund to that credit card. Sponsors, exhibitors and delegates whose fees were paid by cheque will receive a full refund by cheque from ACCPA. Please be patient, as processing of these refunds may take some time.
The health and safety of ACCPA's conference and workshop delegates, exhibitors, sponsors, speakers and facilitators, is our top priority during this challenging time.  We wish you and your families, and colleagues – safety, health and the very best in the coming weeks and months.  We value your loyalty and thank you for choosing ACCPA among the many training and education opportunities available to you.
While details will not be announced for several months, ACCPA commits to delivering the same depth of knowledge and subject matter expertise next year as we return to Edmonton to deliver the 2021 ACCPA Conference.
Thank you for your support during this difficult time.  We wish you safety and health, and we look forward to seeing you in 2021.
Sincerely,
Mark Kay
Vice President,
Chair, 2020 ACCPA Conference
Alberta Community Crime Prevention Association