2020 ACCPA ANNUAL CONFERENCE
Local & International Perspectives In Community Safety & well-Being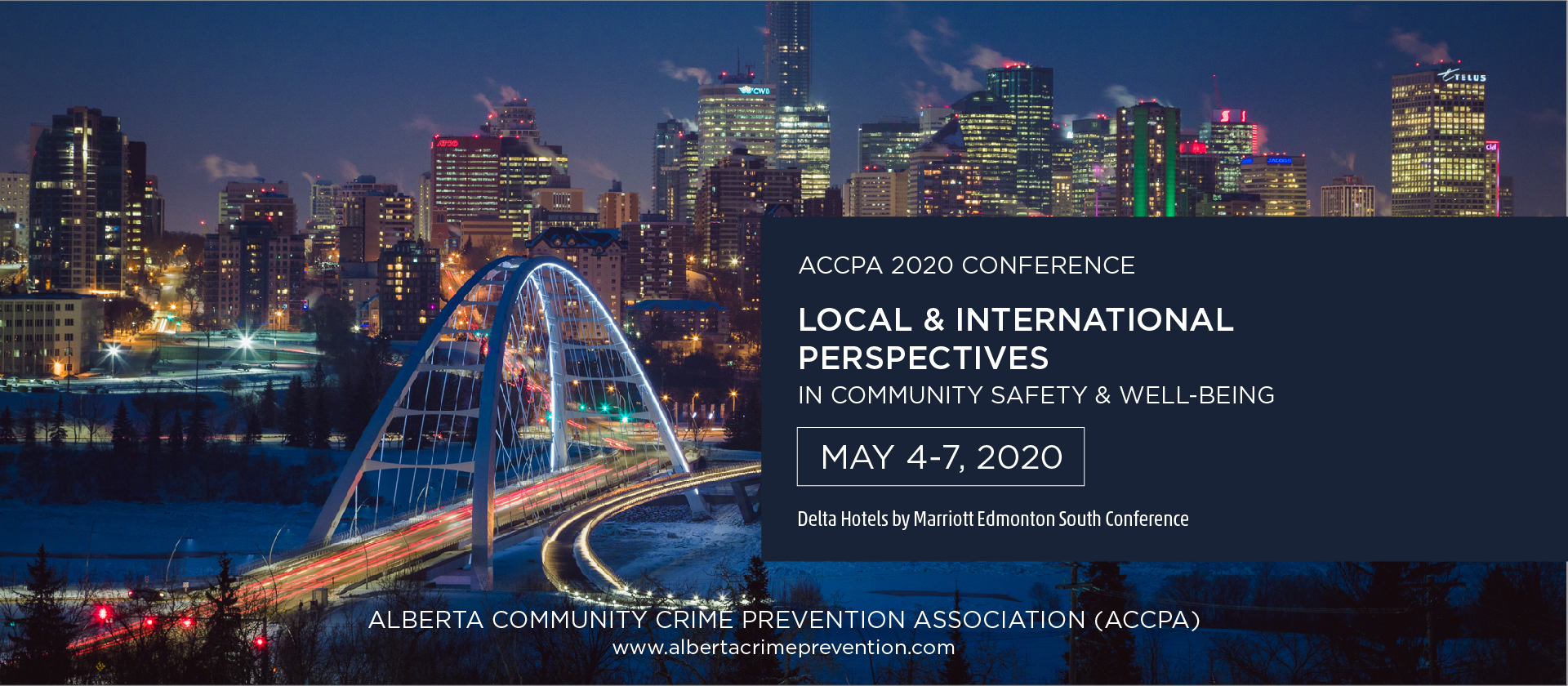 MESSAGE  FROM THE CONFERENCE CHAIR
Welcome to ACCPA's  2020 conference page!
Our 2020 theme is Local and International Perspectives in Community Safety and Well-being. ACCPA membership comprises both rural and urban communities, police agencies, as well as Metis and Indigenous groups. Each year, as we plan the conference, we work hard to ensure that our sessions and topics are relevant to our target audiences.
An important component of our conference is a competition for post-secondary students with a focus on crime prevention. Students from the University of Alberta and MacEwan University will participate in the Safe Community Places Competition.
The Conference Planning Committee is committed to putting together a timely and thought-provoking agenda for you. We'll be updating this site as our program comes together.
I hope you can join us in Edmonton May 4 - 7, 2020!
Warmest regards,
Mark Kay, Conference Chair
"Coming together is a beginning. Keeping together is progress. Working together is success."
― Henry Ford
SPONSORSHIP AND EXHIBITOR OPPORTUNITIES
GET INVOLVED!
Help us to promote crime prevention through social development and increase your company's profile among ACCPA members, partners and experts, by becoming a Sponsor of or Exhibitor at the 2020 ACCPA Conference.
Each Sponsorship opportunity offers targeted promotional opportunities that have the potential to reach hundreds of members, attendees and partners before, during, and after the event.
DOWNLOAD THE SPONSORSHIP PACKAGE
DOWNLOAD THE EXHIBITOR PACKAGE
BACK TO TOP OF CONFERENCE PAGE